GTC Library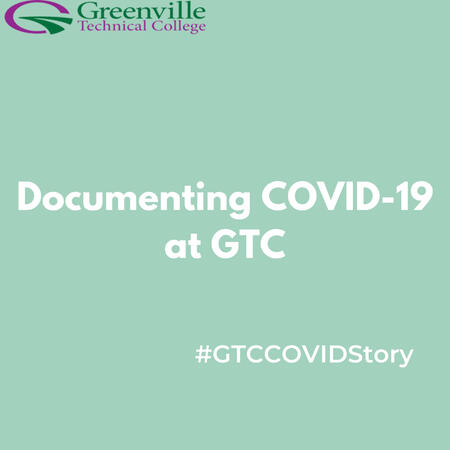 ---
The purpose of this project is to record and share the experiences of the GTC Community during the Coronavirus pandemic. This is an extraordinary time that has presented each of us with different challenges. We feel that it is important to preserve a record of all that our Community has faced and, by sharing it, provide guidance and inspiration for present and future generations.
We'd like to present to you, a collection of pieces written by GTC students, faculty, and staff during the COVID-19 quarantine.
---
WANT TO PARTICIPATE?
---
Poetry
[links to works to be add]
---
---
Instagram
---
Photographs
"I and many other cyclists continued to ride throughout the "shutdown" period. Cycling long rides through the Saluda watershed, Saluda Rise from Tryon, Green River Cove, Mount Olivet, Skyuka, Hogback, from north Greenville provides a calming effect away from the constant pandemic chatter. We are able to maintain our health to the point of boosting our immunity and avoid being sedentary during this unusual time. Whether cycling across country in small groups or riding at home with a smart trainer virtual ride with other riders, local and world-wide, it is a feeling of normalcy and calm."
---